Joseph Restaurant, located in Wheelers Hill.

Know about it through the Entertainment book (buy one main free one main) - since it was not near some shopping malls, it is more difficult to be noticed by eaters from other suburb. Anyway, I think the food is good and so is the price: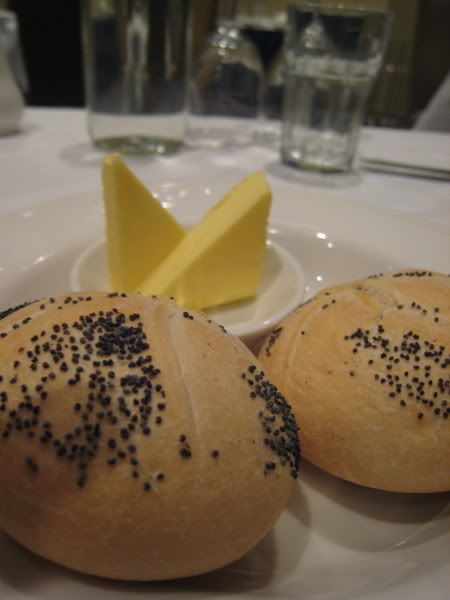 Even the bread taste good =p



They have many many choices of alcoholic drinks! From cocktails, martini, wines etc - we had this Berried in Chocolate (Chocolate liquer, Kahlua, Baileys, Cream, strawberries) which cost aud11 and love it.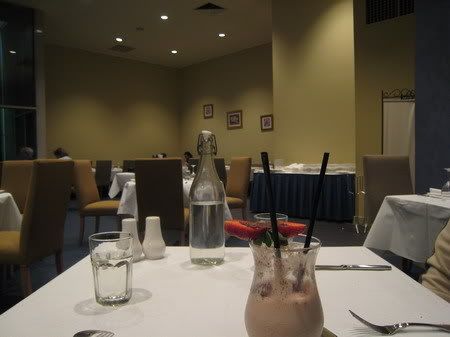 Pork with apple sauce infused with some spices - the omelete look-alike is special and taste like curry =p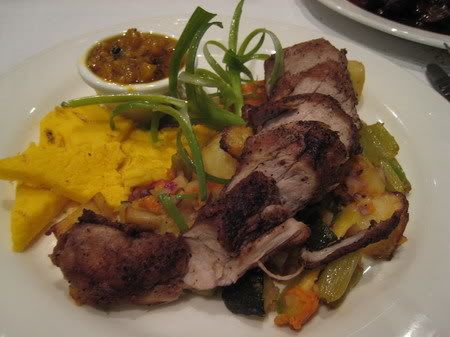 closer look - it tastes like the healthy version of the crispy bbq pork - aud26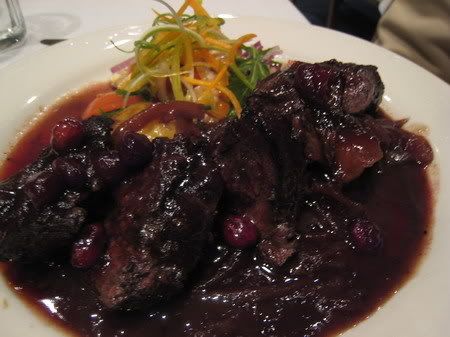 Medium-rare kangaroo fillet with cameralised pears in red current sauce - aud25.5

Lasi didn't like this as much due to the sweetness which he feel weird - 'Meat must be salty for him' lol. Anyway, the sauce is alright with me, and the kangaroo fillet is just nice - tender in the middle and is really succulent. I guess kangaroo fillet should not be cooked well done - Waichee had hers in Century Inns, Gippsland before and it tasted bitter.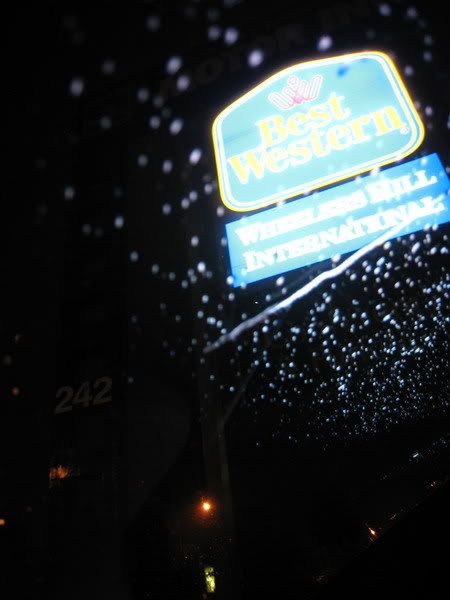 Warm and full stomaches - well prepared for the rainy cold night! =p

Location: In Best Western Wheelers Hill International Motel: Jells Road - Wheelers Hill next to the Wheelers Hill Shopping Centre, halfway between Ferntree Gully Road and Wellington Road.
Melways Reference: Page 71 - J11
www.whimi.com.au/restaurant.html